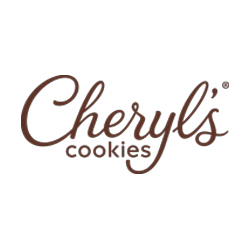 Food Production Associate
Westerville, OH
Cheryl's, a gourmet cookie and brownie business, is a multi-faceted business comprised of retail stores in Ohio, a high-traffic Internet business, and a successful Business Gift Division, all headquartered in the Columbus suburb of Westerville, Ohio. The company's four divisions (Retail, Catalog, Business Gift Services and Internet) can be found at Cheryls.com.

Cheryl's is part of the 1-800-Flowers.com Family of Brands and includes the Mrs. Beasley's label.

We're looking for full time seasonal Production Associates to work 2nd shift.

We offer competitive wages, opportunity for permanent employment, and a tasty associate discount. Pre-employment background check required.

• Previous production experience is preferred.

• Employment is contingent upon a pre-hire screening, which will require you complete documents for a background investigation.
• Frosting, decorating, and packing cookies.
• Ability to lift up to 30 pounds.
• Ability to repetitively use hands and arms.
• Ability to stand for entire shift.
• 2nd shift: Monday-Saturday, 8-hour shifts between 2pm-2am.
• Additional hours including weekends may be required during peak seasons.

Join us on Wednesdays from 10am-1pm for your "on the spot" interview, or stop a by any weekday Monday-Friday, from 10am-4pm.

To obtain our address, please click on "Apply now".

Cheryl's is an Equal Opportunity Employer.

We promote a drug free workplace.

13475