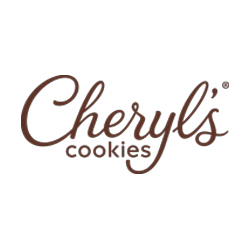 Industrial Mechanic
Sorry, this job has expired.
Westerville, OH
401K / Retirement plan, Health Insurance, Paid vacation
Founded in 1981, Cheryl's Cookies has quickly grown a loyal customer following for its quality fresh-baked desserts using only the finest ingredients, including individually wrapped cookies, brownies and cakes. Headquartered in Westerville, Ohio, Cheryl's Cookies is well-known for its cut-out cookies with buttercream frosting and its selection of specially designed, hand-crafted baked goods for everyday and special occasion gifting. Offerings may be found on its website Cheryls.com and in its retail stores in Ohio.

The primary role of the Maintenance Technician is to provide troubleshooting, repair and upgrading of plant processing & packaging machines, and infrastructure systems. This position is accountable for ensuring compliance with applicable GMPs, FDA, OSHA regulations, policies, procedures and practices, and SOP's related to producing Safe Quality Food (SQF).


• Associate degree in a technical field or equivalent in experience.
• Must have to be considered a minimum of 5 years of experience repairing and troubleshooting mechanical, hydraulic, pneumatic, electrical machines in a manufacturing facility.

• Mechanical and Electrical aptitude and accurate troubleshooting ability are required, required in a manufacturing environment with a focus on mechanics.
• Experience working with computerized maintenance management systems (CMMS).
• Ability to troubleshoot programmable logic controllers (PLCs) and VFDs hardware including Allen Bradley, Siemens, Honeywell, Schneider PLCs as well as others used in the field.
• Ability to read blueprints and electrical schematics preferred.
• Knowledge of electrical systems using 240 volt through 24 volt single-phase as well as 480 volt 3-phase systems.
• Experience with HVAC systems.
• Light fabrication, cutting and welding experience is preferred.
• Ensure operation of machinery and mechanical equipment by completing maintenance requirements (both planned and unplanned) on production & packaging equipment, and utility.
• Perform Preventative Maintenance (PM) work on equipment and systems as assigned, and complete required documentation as indicated.
• Ability to inspect equipment, recognize potential problems and independently take appropriate corrective action to prevent component failures or equipment down time.
• Troubleshoot and repair processing equipment and packaging machinery to bring equipment back safely and quickly to production and fully operation.
• Read, analyze, and interpret technical procedures, electrical schematics, service manuals and work orders to perform required maintenance and service.
• Champion process improvement in assigned areas by analyzing equipment maintenance history, identifying root-causes, and developing solutions.
• Assist in maintaining parts and supplies inventory by reporting low supply levels to Supervisor.
• Follow all required work safe practices. This would include Lockout/Tag-out requirements and wearing of all required PPE in designated areas, confined space safety, safe chemical handling, fall restraints, etc.
• Maintain company standards for cleanliness, food and equipment safety and efficient productivity.
• Practices integrity, respect, accountability, continuous improvement and positive interactions with all Team Members and visitors.
• Maintains a team effort attitude and approach.
• Performs other duties & responsibilities as assigned by Management.
2nd shift: 4:00pm - 12:30am

Cheryl's is an Equal Opportunity Employer.
We promote a drug free workplace.

7061705