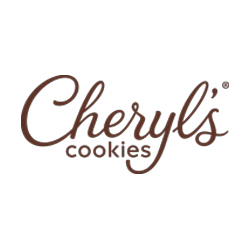 Sanitation Tray Washer
Sorry, this job has expired.
Westerville, OH
Cheryl's Cookies has seasonal opportunities on 1st shift (6:30am-3pm Monday-Friday) for seasonal tray washers. The tray washer associate will be responsible for a variety of tasks related to cleaning, sanitizing the production equipment, as well as other general sanitation tasks.

We offer competitive wages, opportunity for permanent employment, and a tasty associate discount!

• Pre-employment background check required.
• Previous tray washing/sanitation experience in a factory environment is required
• Ability to lift, push, and pull up to 50lbs, walking, and standing for an entire 8-hour shift
• Ability to use hands and arms repetitively
• Ability to stand for an entire shift while working with water and cleaning chemical
• Ability to work independently or with others

2nd shift: Monday-Friday, 4:30pm-1:00am
Additional hours including weekends is required during peak seasons

Stop by any day, Monday through Friday 9am to 4pm for our hiring event and your "on-the-spot" interview.

Cheryl's is an Equal Opportunity Employer.

17141