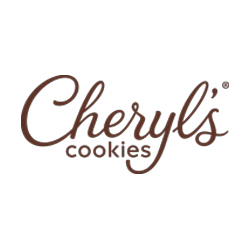 Sanitation Worker
Sorry, this job has expired.
Westerville, OH
Cheryl's Cookies has seasonal opportunities on 3rd shift (Monday-Saturday, 8pm-4:30am) for seasonal Sanitation Workers. You will be responsible for a variety of tasks related to cleaning, sanitizing the production equipment, and maintaining all food production equipments and surrounding areas which include the Production, Packing Room, Oven Room, the Warehouse and outside parking areas.

"Weekly Bonus Opportunity"
We offer competitive wages, opportunity for permanent employment, and tasty associate discount!
• Previous sanitation experience in a factory environment is preferred.
• Pre-employment background check required.
• Ability to lift up to 50 lbs, push and/or pull large equipment, walk, and stand for an entire 8-hour shift.
• Ability to use hands and arms repetitively.
• Ability to stand for an entire shift while working with water and cleaning chemicals.

• 3rd shift: Monday-Saturday, 8pm-4:30am.   • Additional hours (including weekends) are required during peak seasons

Please continue the apply process by clicking on the apply link for Sanitation 3rd shift position

We are an Equal Opportunity Employer.

17047